Items filtered by date: February 2021
Monday, 22 February 2021 00:00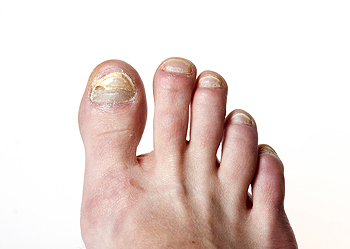 Patients with toenail fungus find that it is unpleasant and difficult to treat. There may be contributing factors that can lead to the onset of toenail fungus which include diabetes, genetics, and immune disorders. Symptoms that are generally associated with this ailment include yellowed, thickened, and brittle toenails. In severe cases, an infection may develop as a result of small cracks in the nails where bacteria can enter the body. Additionally, there is a strong connection between athlete's foot and toenail fungus. If you notice signs that you may have this condition, it is strongly suggested that you consult with a podiatrist who can determine what the best course of treatment is for you.
For more information about treatment, contact one of our podiatrists of The Sun Healthcare & Surgery Group. Our doctors can provide the care you need to keep you pain-free and on your feet.
Toenail Fungus Treatment
Toenail fungus is a condition that affects many people and can be especially hard to get rid of. Fortunately, there are several methods to go about treating and avoiding it.
Antifungals & Deterrence
Oral antifungal medicine has been shown to be effective in many cases. It is important to consult with a podiatrist to determine the proper regiment for you, or potentially explore other options.
Applying foot powder on the feet and shoes helps keep the feet free of moisture and sweat.
Sandals or open toed shoes – Wearing these will allow air movement and help keep feet dry. They also expose your feet to light, which fungus cannot tolerate. Socks with moisture wicking material also help as well.
If you have any questions please feel free to contact our offices located in Antioch, and Martinez, CA . We offer the newest diagnostic tools and technology to treat your foot and ankle needs.
Read more about How to Treat Your Toenail Fungus
Monday, 08 February 2021 00:00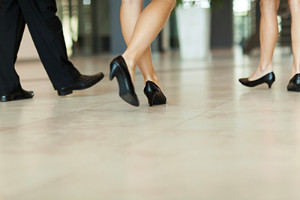 There are many professions that require standing on your feet for the majority of the day. While this is part of the job, working while standing or walking may weaken your feet and cause pain. Some of the foot conditions that can develop include plantar fasciitis, bunions, poor circulation, and Achilles tendinitis. It is beneficial to wear shoes that fit correctly and have cushioned arches and soles. Additionally, it is helpful to have different shoes that can adjust to the various floor surfaces that are encountered during a typical work day. If you would like more information about what type of shoes to wear while working, please consult with a podiatrist.
While working on the feet, it is important to take the proper care of them. For more information about working on your feet, contact one of our podiatrists from The Sun Healthcare & Surgery Group. Our doctors will treat your foot and ankle needs.
Working on Your Feet
Standing on your feet for long periods of time can cause stress and pain in your feet. Your whole body may experience change in terms of posture, back pain, bunions, callouses and or plantar warts. There are ways to avoid these conditions with proper foot care, smart choices and correct posture.
Positive Changes
Negative heeled shoe – Choosing this shoe type places the heel slightly lower than the ball of the foot. These are great for overall foot health. Find shoes that fit you correctly.
Go barefoot – Our feet were not designed to be enclosed for all hours of the day. Try to periodically expose your feet to air.
Eliminate Pain
Foot Exercises – Performing simple exercises, incorporating yoga and doing stretches are beneficial. This will allow increased blood flow to the area and muscles of the foot.
Achilles tendon – Stretching the foot out flat on the floor will relax the calf muscles and tendon. These exercises can be performed almost anywhere. Make sure you add these exercises to your daily regimen.
With a little bit of this information and knowing more about foot health, you will notice changes. Foot stretches and proper footwear will help with pain and prevent further issues.
If you have any questions please feel free to contact our offices located in Antioch, and Martinez, CA . We offer the newest diagnostic and treatment technologies for all your foot and ankle needs.
Read more about Working on Your Feet